Our 2020-24 PES Recipient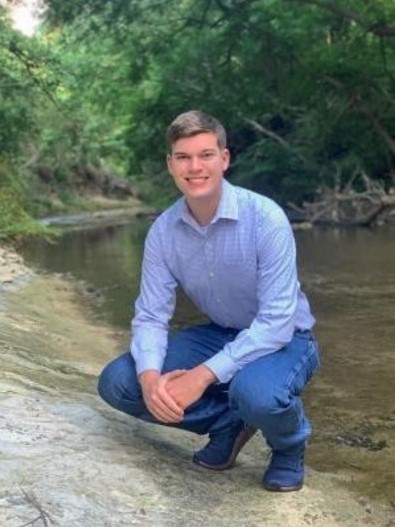 Here is a note to the Class of '80 from Travis:
Growing up, I was born in Dallas but spent several years in the small town of LaVernia near San Antonio and have lived in Midlothian since. I am proud to call the First United Methodist Church of Midlothian my home. There, I have been able to participate in vacation bible school, as well as an annual mission trip where we perform physical work for people in need.
A way I feel I am able to contribute to my community now is through youth shooting and clay target programs. Through organizations like the Midlothian Clay Target Team under SCTP and the Ellis County Clay Target Team under 4-H, I received both shooting instruction and valuable life lessons. I am now able to give back by helping younger, newer shooters who are in the same position that I was not too long ago.
My sophomore year I decided to join the Midlothian High School debate team. There, I quickly became more interested in current events and my passion for politics and policy continued. I competed in the American Legion Oratorical competition, studying the Constitution and what it means to America. In my Junior year, I was blessed to attend Texas Boys State 2019. I was able to fully experience Texas government, giving speeches, voting, and electing people as well as being elected to offices myself.
Over this past year, I've focused on college and beyond. I have found that engineering is my passion and what I'll be pursuing for the next four years. This scholarship is an immense help to the weight that the bills of college often carry and I'm extremely grateful to be selected for it!